Project Description: A three bedroom retreat with guest house, Farm X on Highway 128 is a modern farm-tech home on a rural site. Just outside of Healdsburg, CA it has been designed with the intent of creating a strong indoor-outdoor connection with the courtyard, and fitting into the site's existing trees and vineyard.
On approach the building is understated with the exception of the entry volume that hints at the modern interior and transparency beyond. The main living gable rises behind suggesting the outdoor central courtyard that the building's volumes enclose. A low, flat canopy rings the building with thin steel posts that match the dark aluminum window frames. A crisp contrast to the white siding.
The separate gable forms of the building reflect the rural setting and create many different outdoor spaces that are utilized for different purposes. The views concentrate into the central courtyard that holds the pool, outdoor dining, and a fitness room. Care has been taken to preserve view corridors and capture the surrounding hills and vineyards. Out of the living room a sliding, pocketing door system helps dissolve the division between indoor and outdoor, and clerestory windows above bring light and views of the sky into the space.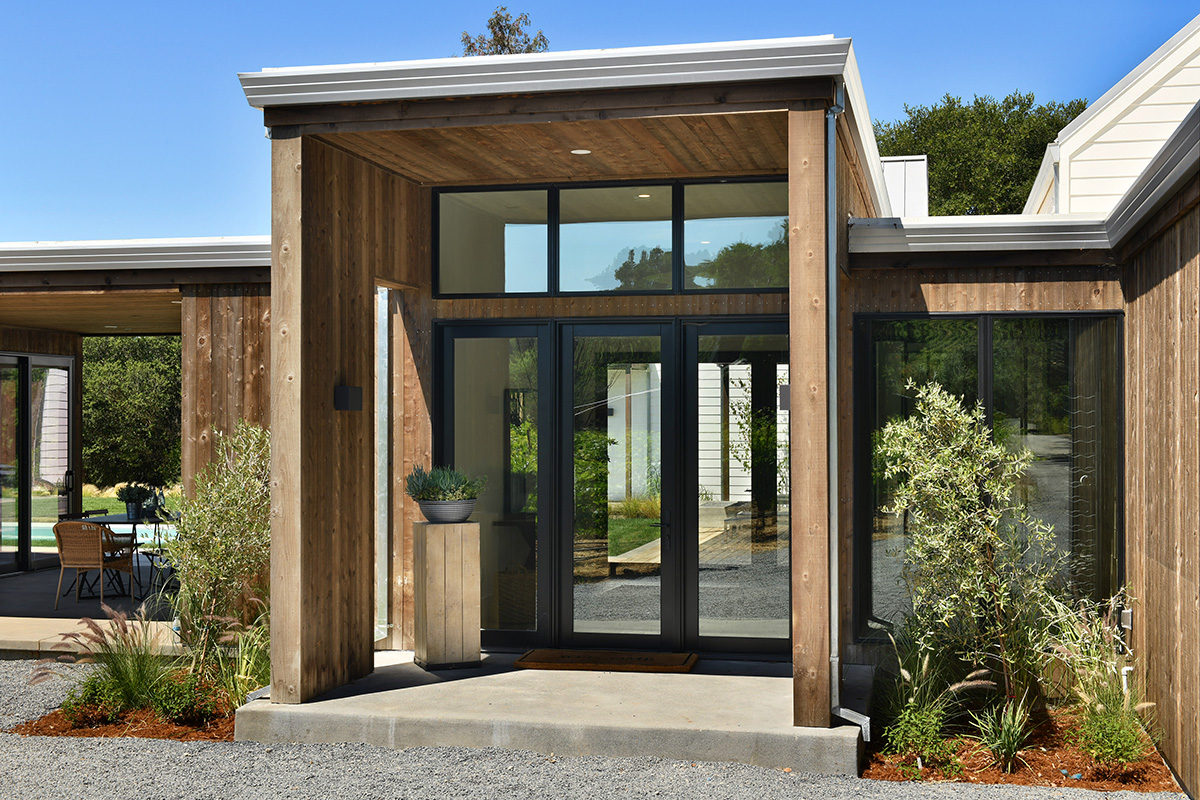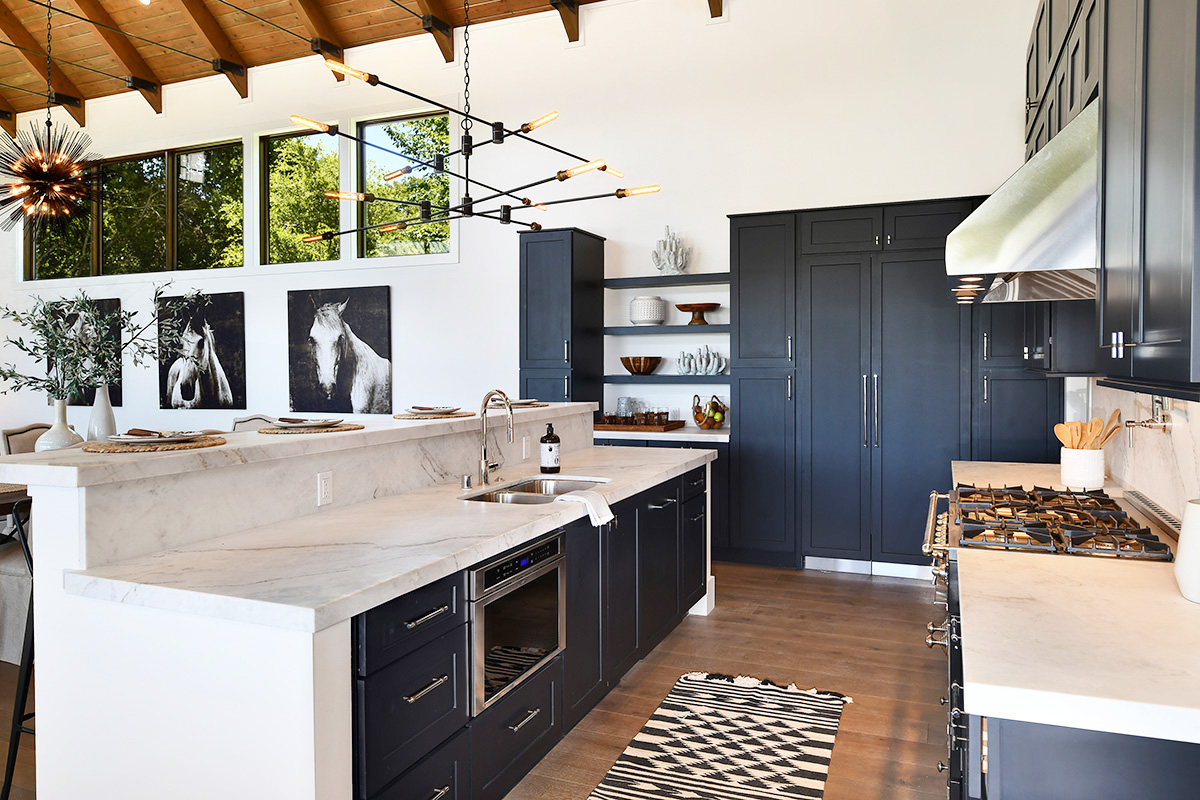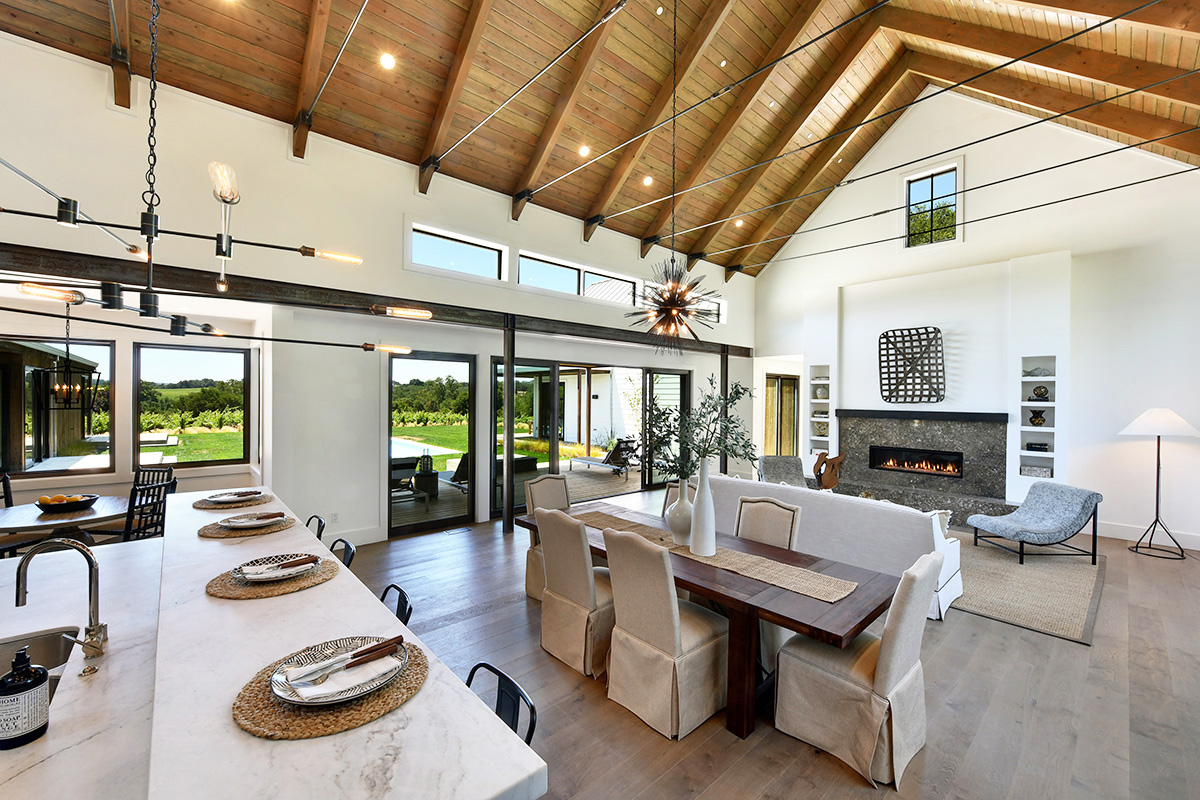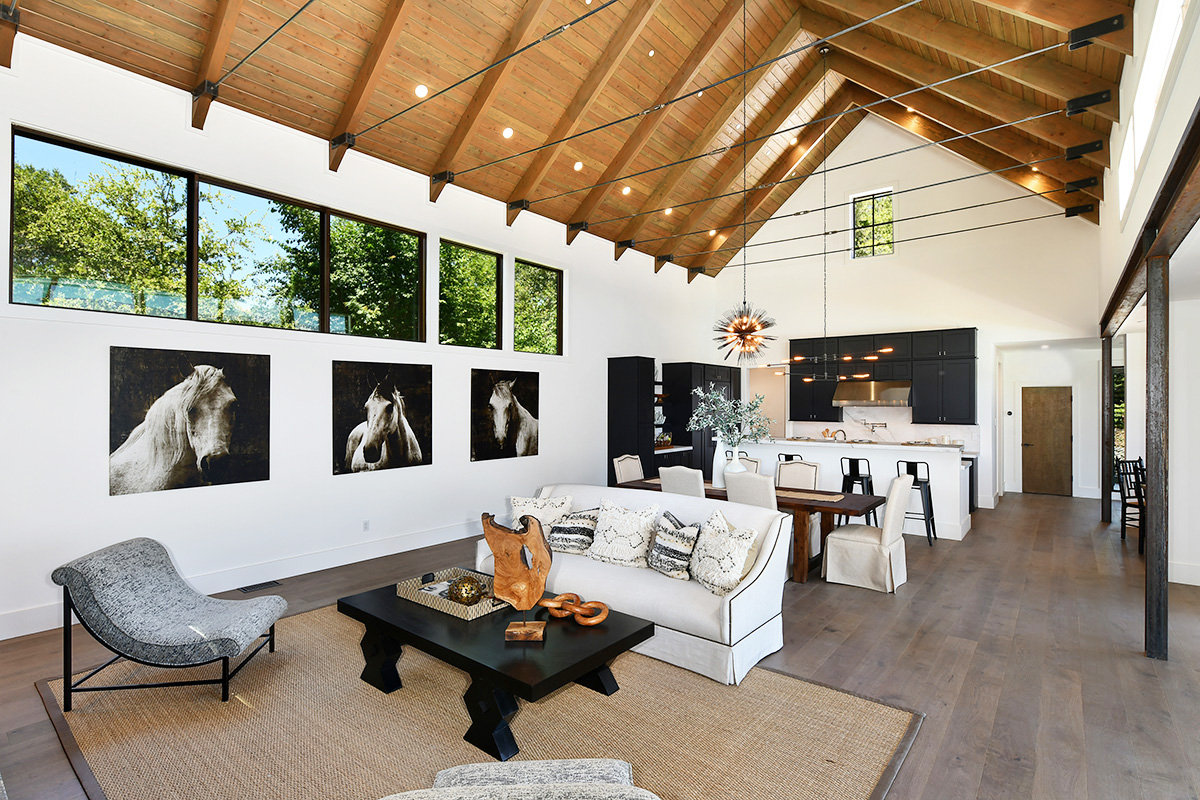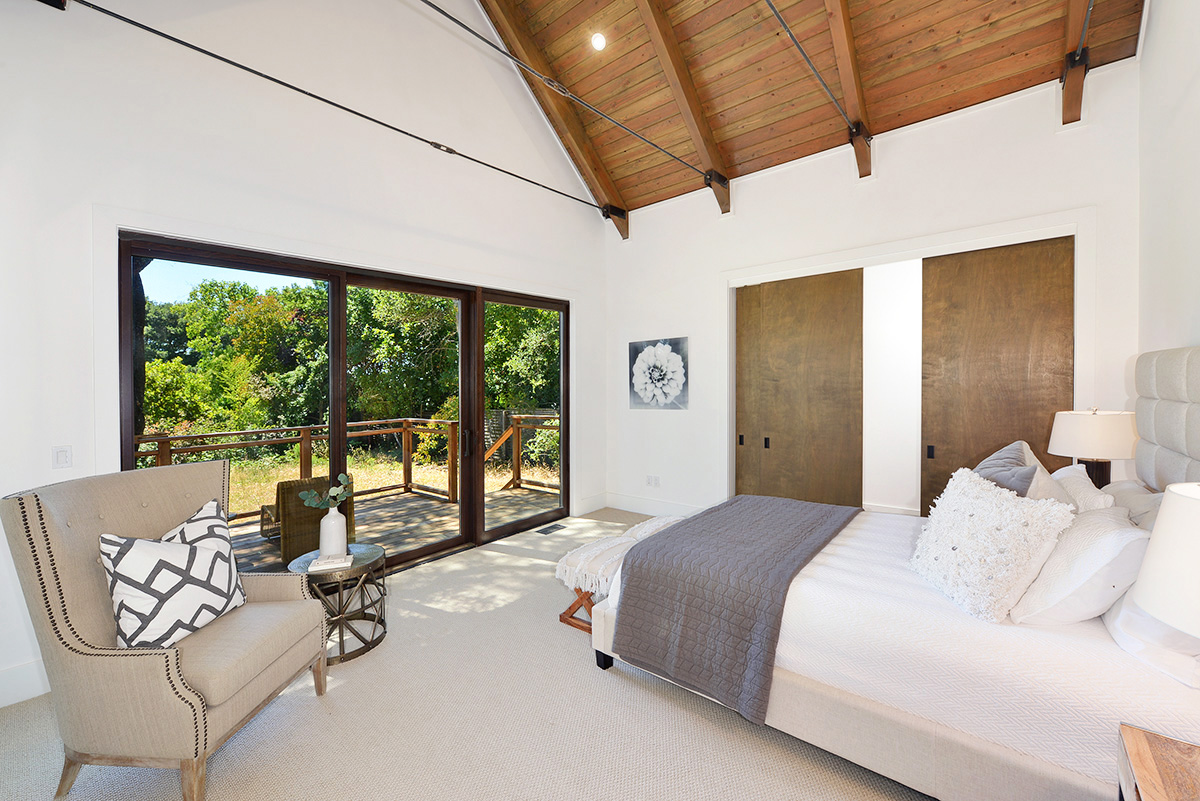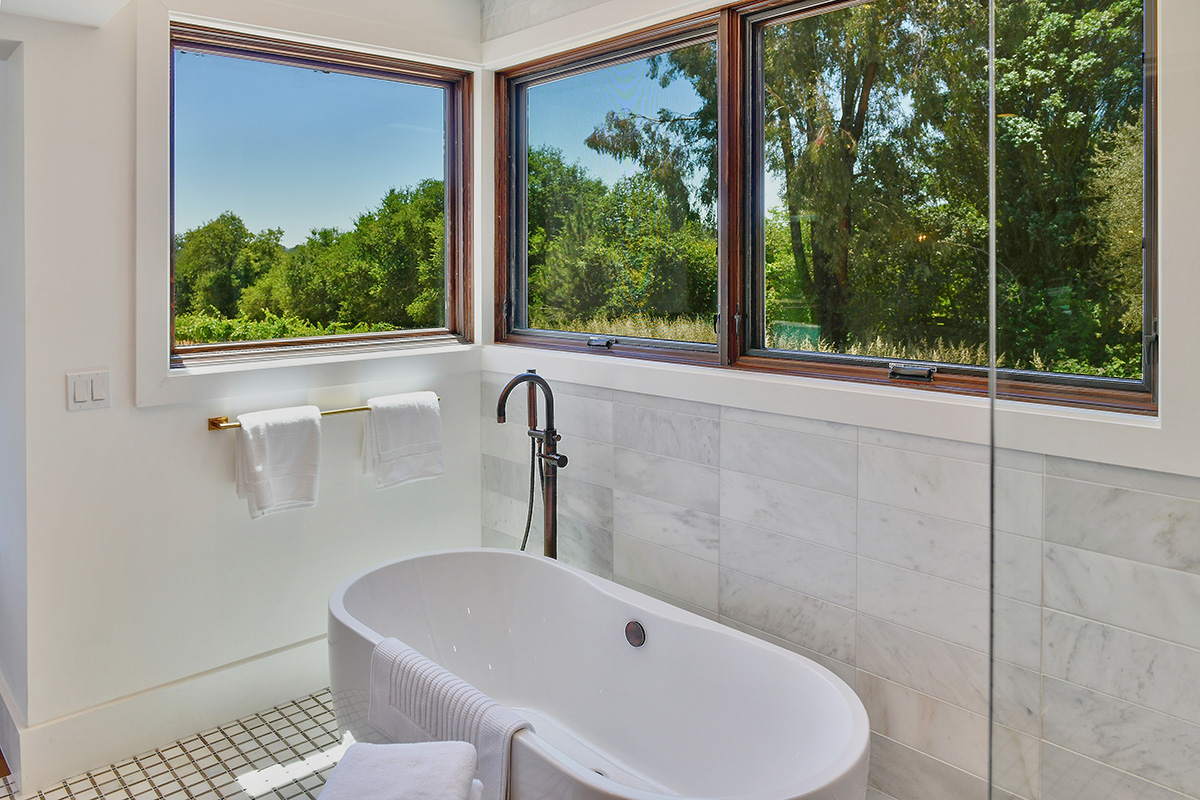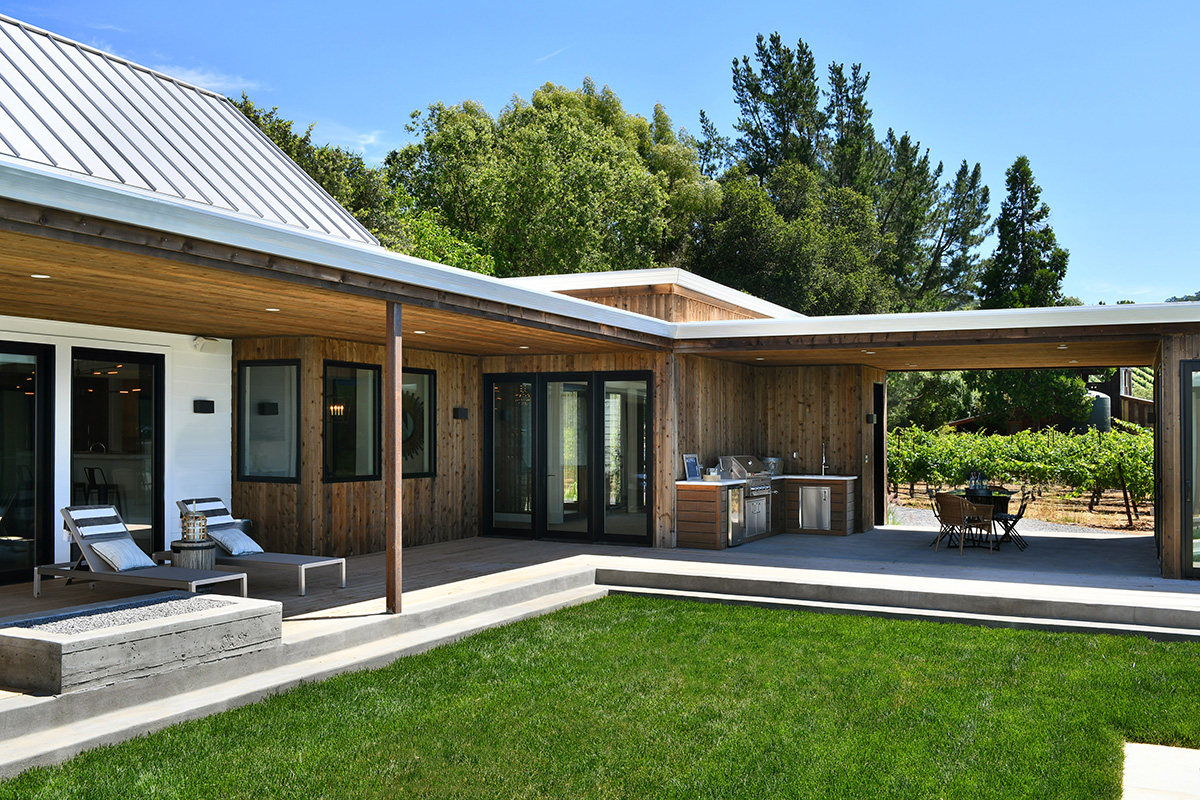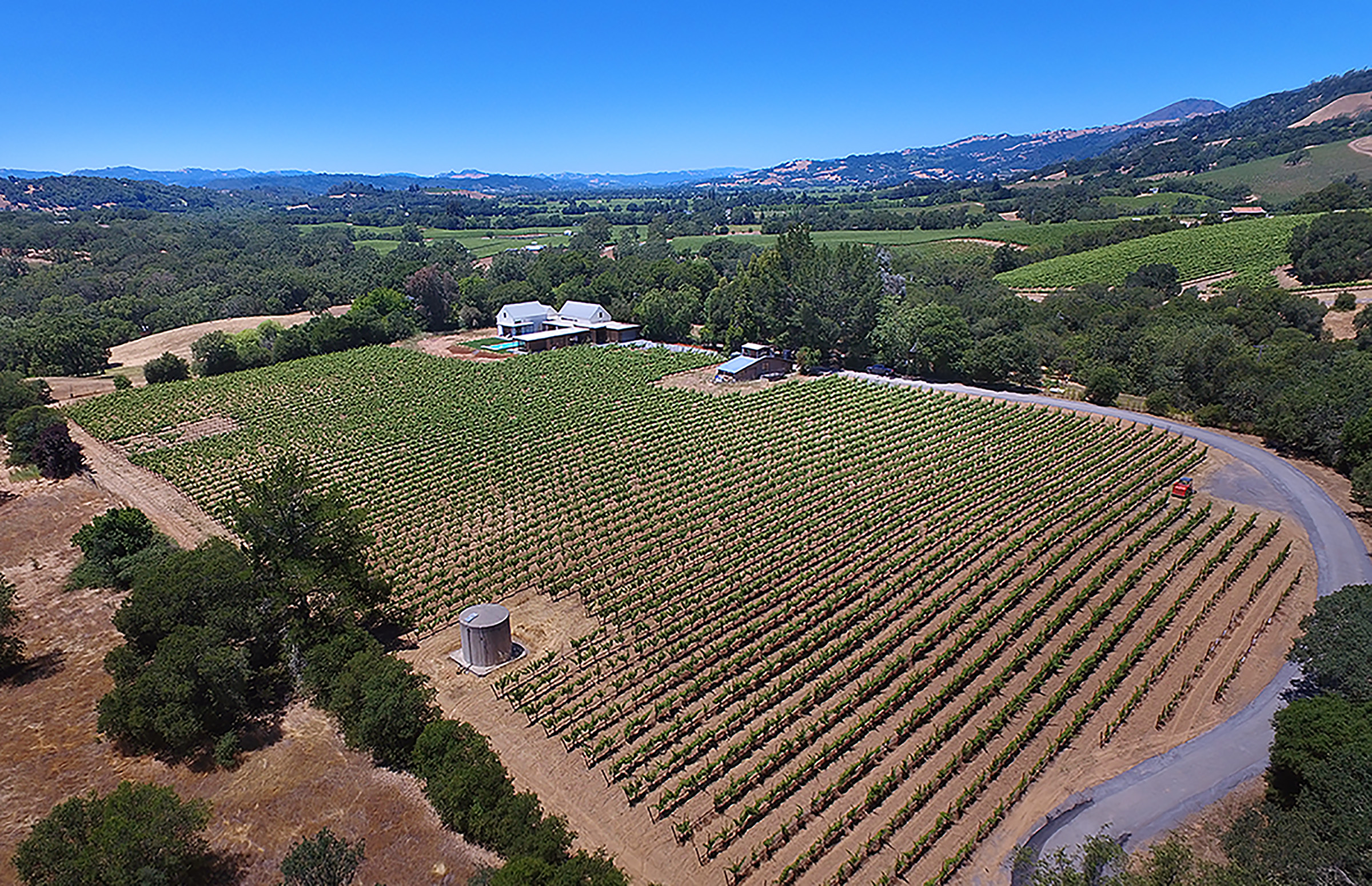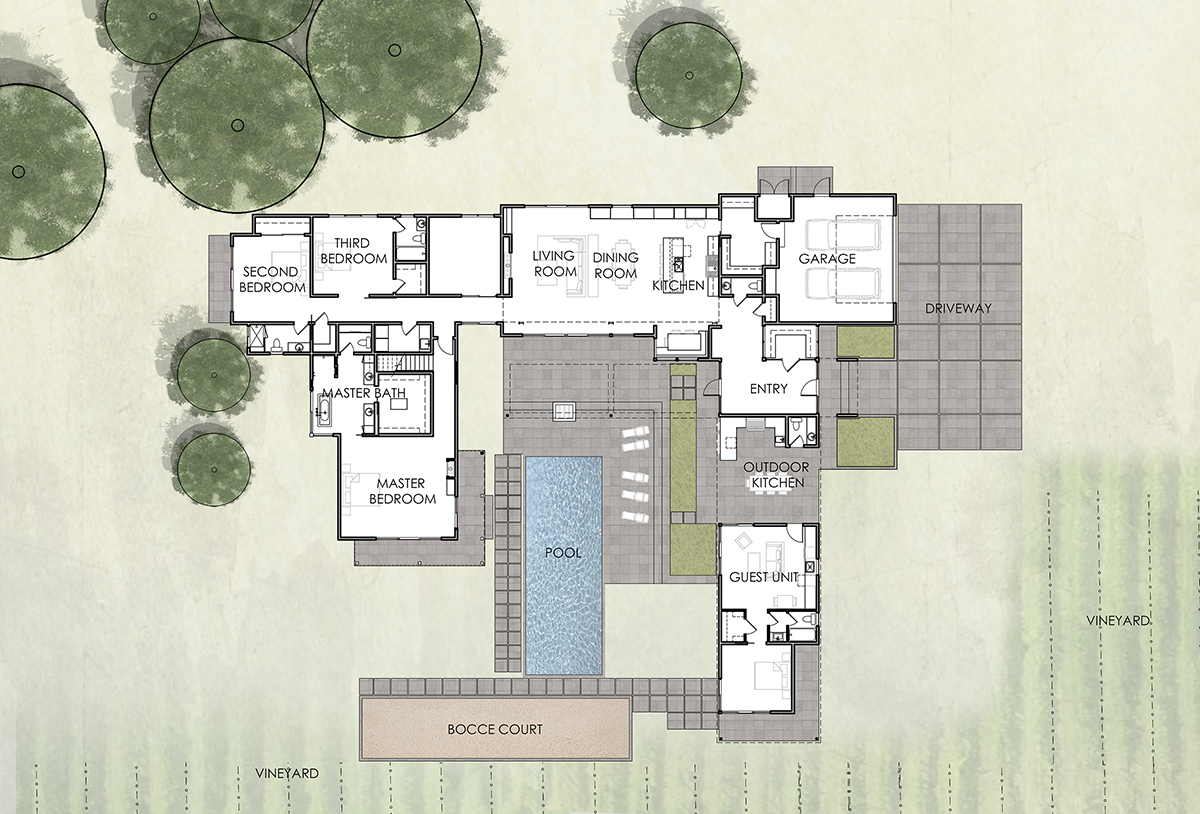 Farm X
Single-Family Home
Healdsburg, CA
4,500 Square Feet
3 Bed- 2 1/2 Bath
On the Boards